1) Create your event in the app (takes 1-2 minutes max, super easy).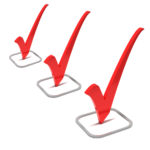 Click Event or MingleNinja, then Create Event.
Password to create event: mingle (if asked for one)
When you get an Event Code, store it safely somewhere – everyone will need this when they arrive at the event. (Don't give it to them before hand)
2) Consider an incentive to play
e.g.$10 off entry if you have Get Real installed, prize for the most mingles.
3) Post Game Invite on meetup/FB, and email Game Invite to attendees.
Do not give them the Event Code yet. They can install the app, but not login to event until they are physically at the event ready to mingle.
Sample Game Invite:
From 6pm-6:30pm we're going to play a fun, casual mingle game – we'll go beyond small-talk and Get Real! It's a really great way to feel grounded and connected when you enter a room with new people.
To prepare, download the app on your phone for free at https://www.getreal.life.
When you arrive we will give you the secret Event Code so you can begin the mingle game.
(Here's a short video if you want a teaser of how the game works at an event: http://tinyurl.com/mingleninja)
4) Send us a link/invite to the event so we can add it to the Get Real website! (david@getreal.life)
5) a) Post instructions at the event
either a Get Real Sign or Get Real Flyers at entry table.
OR, EVEN BETTER
b) Have 1-2 dedicated volunteers supporting the game:
invite people to play when they arrive
help them download and login to event (click MingleNinja or Events, then Join Event, then enter Event Code, then Start Mingling when they are ready to start e.g. after bathroom break, getting a drink)
currently a FB login is required to play (so we have their photo). The Name field can be edited.
mingle around, playing the game yourself, inviting others to play, or answering any questions
6) Have fun!
you can set a 20 minute time slot or a 2 hour time slot for the game, it's up to you
within that time-slot, playing Get Real is optional….half of the people can be playing and half can be free-styling
anyone can stop playing whenever they want and just free-style (although hopefully after they finish a round, so they don't have someone looking for them)
encourage people to finish a round before they stop playing (so no-one is matched with them after they stop).
consider a microphone announcement at some point saying "bust out your phone if you haven't already", and prize reminder if there is one.
Need support? Suggestion? Got a testimonial? Email david@getreal.life
And please show your love of the app by writing a quick review (click Review in the app) – it's how we get ranked higher in the search engines! Let us know you did so we can thank you on our FB page 😉